Official site - This section was last updated June 18th, 2015. Other pages are updated at differrent times - Please visit the Latest News section for specific detials.
Ethodius is the name of two Scottish Kings : Ethodius I -164 A.D., and Ethodius II - 219 A.D.
However...
It is also the name of an electro ambient music project...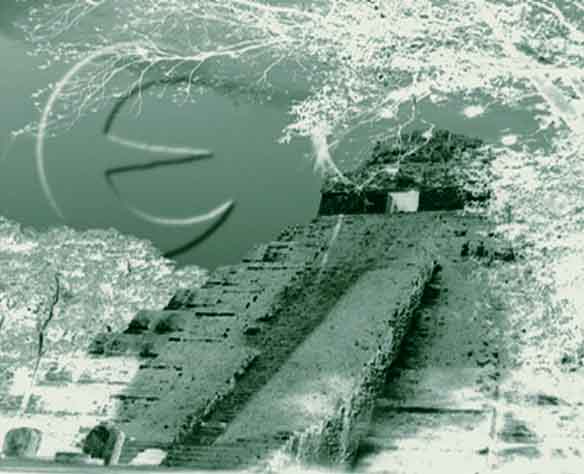 Ethodius : (Pronounced 'E-thod-i-us'), is from Detroit Michigan, in the United States.
New music has been recorded in the last few years under the name Ethodius to revive classic ambient sounds mixed with dialogue samples, vocals, and other special effects. In addition, the music often consists of ethereal and ambient synth and piano passages played in a neo classical style. If you want to get a better idea of what the music sounds like, you should download some mp3s or soundclips.
Although not signed to a record label, material is being promoted and distributed well on compilations. See the Availability page for detailed information.
If you are someone who works for a record label, a distributor, a zine or webzine author, or a DJ, feel free to get in touch if you wish to have a promotional CD sent to you. The only requirement is that you send a letter describing your way of promotion or distribution along with a mailing address. Requests can be mailed to:

Ethodius
P.O. Box 765
Mount Clemens, MI 48046-0765



That is me, in a medieval tunic. In an attempt to keep things simple, you can refer to me with the common name Matt. Also, if you like, you can read about my activity in the SCA - The Society for Creative Anachronism. Once you are past this page, you can always get to my SCA page by clicking the part of the menu that is labeled "Community."


My primary instruments are synthesizer, samplers, acoustic piano, and vocals. I am the one you should contact for whatever your inquiry may be.

In addition, local bass guitarist and graduate of the Detroit Recording Institute G. Andrewhas made extensive engineering and stylistic assistance. My cousin Cindy has contributed with spoken verses.Odyssey is the web design and networking assistant. There are also numerous people at the local music shops and venues that have helped out in so many ways that I have not the resources to list the details here.

Some history on the name "Ethodius" ...

According to Buchanan, Ethodius dates as far back as 164 A.D. Ethodius was the name of two Scottish Kings: Ethodius I, (the 25th King), and Ethodius II, (the 28th King). Click here for a time line. There is also more information on Ethodius in the 5th paragraph on a page entitled "Notes on Scottish History" by Gordon Donaldson. Additional reading can be found in the paragraph marked 35 on a page entitled, "The Fourth Book." You may want to read these entire pages in your spare time as they take you back to the time of Fergus and Alexander.


If you are interested in experiencing pre-17th century history, it is recommended that you visit the official Society for Creative Anachronism website. In addition, you may find me at a SCA event from time to time. Visit my own SCA page for the latest details on events and local gatherings.


This completes the introduction....

Click here to quickly get back to the top menu...

- This webpage and all recordings (c)opyright Ethodius -